ART CNC Machining – Covered Industries
SERVICE OVERVIEW
Machine part examples are turbine blades for rotors, fasteners for steam, gas turbines and casings, impellers, water pumps, valves, all related parts for the power generation industry. Our extensive flexibility enables us to machine parts for hydraulics, filter housings , mechanical parts for optical use, such as optical sights, laser range finders,  periscopes, collimators, tripods and  all accessories. Water filtration systems ,  hydraulic filter systems, and parts for defense vehicles, tractors, trailers,  which includes piston rods, shafts and fasteners. We also have a superior Strategic Supplier base which performs outside operations and surface treatments
You are in the middle of your turbine outage…? and you just found out you need to replace a set of blades quickly…? You Need our ART CNC Service! We offers precision machining of airfoils, steam, gas, and compressor blades.  If your project requires extreme precision and timeliness, Advance CNC Machining has the technology and experience to exceed your expectations in Airfoil and Turbine Blade manufacturing.
We Have Experience With the Following Materials
Alloy Steels: 41XX and 43XX
Aluminum Alloys: 2024, 6061, 7075
Copper Based: beryllium copper, brass, bronze, aluminum bronze
Nickel-based Alloys: Hastelloy, Inconel, Monel
Plastics: Nylon, Delrin, Teflon®
Stainless Steels: 300 & 400 series, 17-4PH
Titanium, Tungsten and many more.
At ART CNC Machining, we can provide Aerospace machining options for various assemblies and subassemblies.
The state-of-the-art programming software we use with our CNC machining equipment allows us to take a large design file from a customer and break it down into smaller components. Then, using our advanced machining equipment, we can create each individual part needed to complete the design.
ART CNC Machining assembly and subassembly fabrication services are utilized by a number of larger companies in the aerospace industry.
ART CNC Machining has been meeting Aerospace machining requirements with world class production processes and equipment for decades. We perform a wide variety of processes that are ideal for the aerospace industry. Our superior aerospace machining capabilities make us a leading service provider for this constantly evolving and highly technical industry.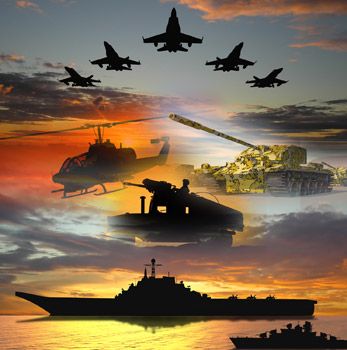 Military and Defense Parts Machining is a common "call to duty" at ART CNC Machining.
Our ability to machine spec parts according to the strictest Military standards has won us numerous contracts with military customers and defense contractors where performance and delivery times of mission-critical components cannot be compromised.
Our experience in complying with documentation and certifications, ensures all defense industry requirements are met.
Using titanium, aluminum, steels, plastics, and speciality alloys, we fabricate simple to very complex parts and subassemblies according to the elaborate geometries and tight tolerances that the military often demands.
Our CNC machining process interprets your 3D CAD design and translates data to high end CNC machines. This technology streamlines inefficiencies in the conventional CNC machining process.
Precision Machined Components for Commercial Products
Whether it's the production of industrial vises or complex components, for the artificial diamond industry, the expertise of ART CNC Machining will serve you well. Our knowledgeable engineering staff and unique manufacturing techniques enables us to provide customers with high quality products at competitive prices.
Tight tolerance parts are precision machined utilizing the latest production methods and state of the art equipment including 4 and 5 axis CNC turning and milling machines,
From short-run prototypes to high-volume production, we are your full-service supplier
Services include engineering assistance, design support, subassembly and inventory management
Working partnerships with customers and vendors are established to assure our mutual success
We constantly strive to achieve maximum efficiency at minimal cost with exceptional quality
Ask our advice about component materials to achieve best result
I have been very happy with the manner in which the whole process has been conducted – it appeared seamless.
Your guys were brilliant and after few weeks gone I can now say you have done a great job… I am very pleased with the result.
I'm Very happy with the service.  I develop prototype instruments and I find your services reliable and effective.
We received the parts and will be testing them this week. I am quite impressed with the quality of the milling, absolutely superb, especially considering the price and the quick turn around